Volunteer Work: Hand-Made Cards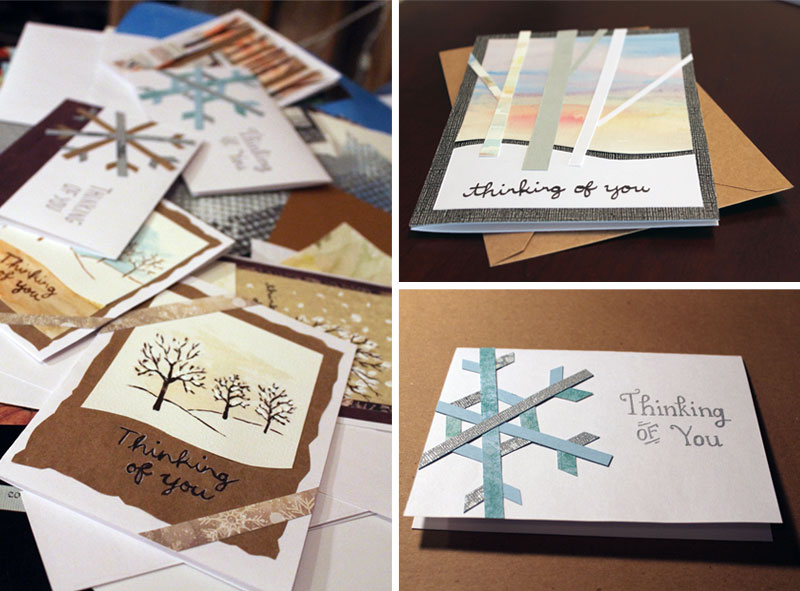 I've been on Volunteer Match for a couple years now, looking for ways to do some volunteer work here and there, and just recently came across an opportunity that felt perfect for me – a "Caring Cards Volunteer" at a local hospice. The work entails making 6–8 hand-made "Thinking of You" cards a month from home. The cards are then sent out to families on the anniversary of a deceased loved one, to let them know that the hospice is thinking about them. The hospice could simply buy cheap sympathy cards at the store, but they've found that it's much more meaningful to receive a hand-made card that looks like a lot of work has gone into it, with a personal touch.
Of course, as a graphic designer, I'm trying to think of ways I create these designs digitally, then add layers of paper to it to make it feel more hand-crafted. That's what I did for this round of cards in March; I was able to spend a little time making the flower pattern and hand-lettering the text, then add depth with more paper.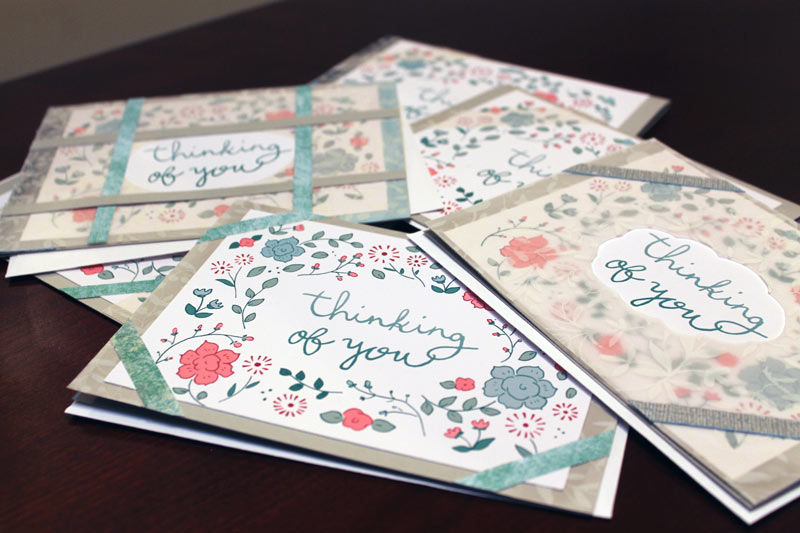 It's a great opportunity for me to get artsy and exercise my visual skills outside of web design, while also knowing that I'm helping to brighten someone's day.