2020 Christmas Card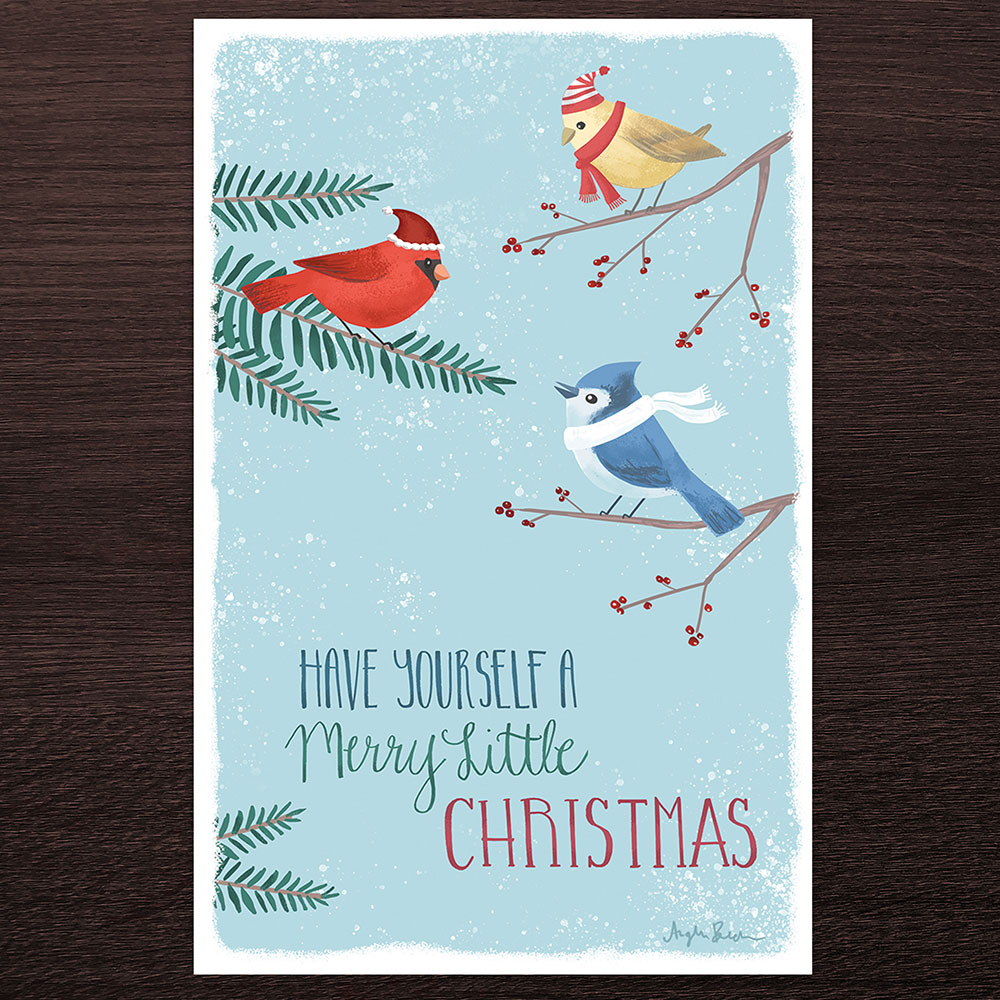 For this year's Christmas card, I wanted to do something light-hearted that subtly related to the pandemic: "Have yourself a Merry Little Christmas." Hopefully everyone has a very "little" Christmas gathering and appreciates all the "little" things that bring us joy.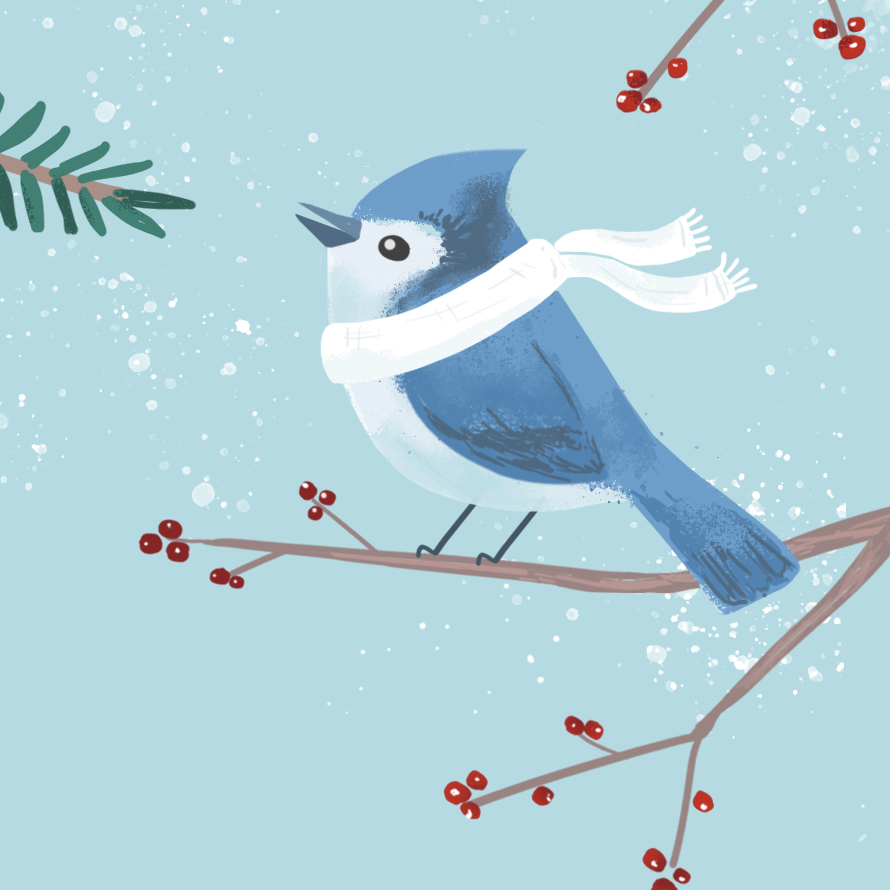 I had a lot of fun illustrating these little birds. I chose three birds that stay in Ohio in the winter – the red cardinal, the goldfinch, and the blue jay. I illustrated the whole thing in Photoshop and am getting more comfortable doing so. I really like how these turned out, and the blue jay is my favorite.
Here's to a Merry Christmas and a much better 2021!