Cartoon: Misinformed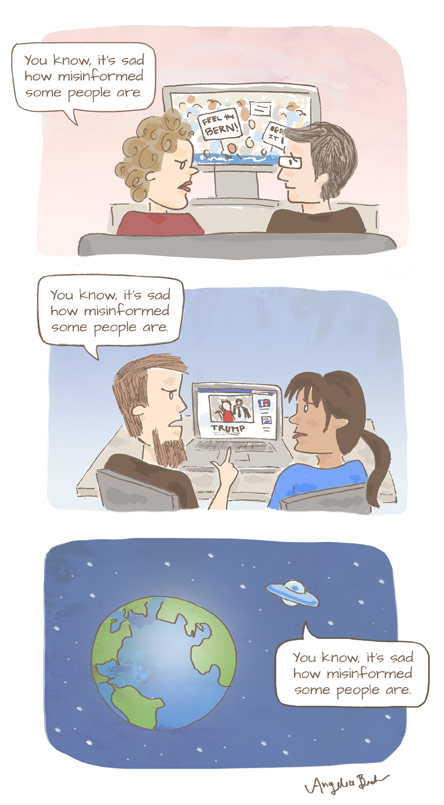 I took a stab at making a comic!
This idea was floating around in my head during the past year, throughout the tense election season. One argument that I often heard was, "Oh, it's sad how misinformed the supporters on the other side are." And, having a diverse group of friends and family, I often heard this argument come from both sides of the isle. So, it occurred to me that, while yes, some groups of people are more misinformed than others, there could always be somebody who knows more than you, especially if they have a view from the outside looking in.
I enjoyed making this, and have more ideas for comics to come.