Top Echelon Logo & Website
I was the lead designer and front-end developer at Patriot Software on this project for Top Echelon. Our team completely revamped the visual branding for Top Echelon to combine two companies; Top Echelon Network and Top Echelon Contracting. We decided that the rays coming from the top of the pyramid were no longer needed to illustrate the significance of working at the "top echelon" of our industry; therefore, we redesigned the logo to be cleaner, more modern, and much more legible at small sizes.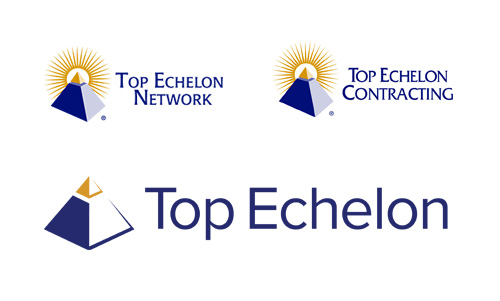 The main goal of the new site was to present Top Echelon as one company with one goal: to help recruiters make more placements. The site showcases Top Echelon's four products and services to the viewer.